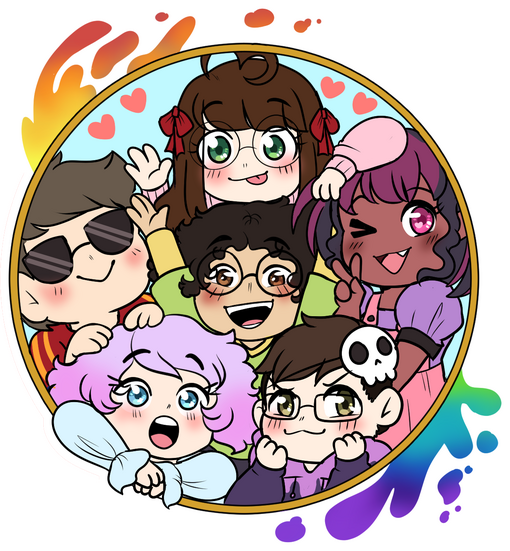 ☆ Keysmash Queers ☆
Welcome, we are Keysmash Queers!
We are a varied group of LGBTQ+ artists vending at conventions online and in-person.
Please check the tabs bellow to learn about us and our members!
☆ Artists ☆
Click each image to get to know the artists whose work will be at our table!
☆ About Us☆
We are a small group of NJ based LGBTQ+ artists with diverse styles and merchandise coming together to share our work under one name: Keysmash Queers! With the power of love and support for each other as close-knit friends and our passion for art, KQ was born!
KQ is made up of six different artists under the following handles:
SugarNSpace, MidiMayo, Muckpuppy, Corollin, Punk Pixie Arts, and Skellemancer
We specialize in hand-made merchandise of various kinds; from pins to prints, jelwery to mugs, and everything in between! Our merchandise contains both fanart and original artwork.
Please look at our OCs, we are begging you--
Thanks for the read, we can't wait to share our art and experiences with you!
♥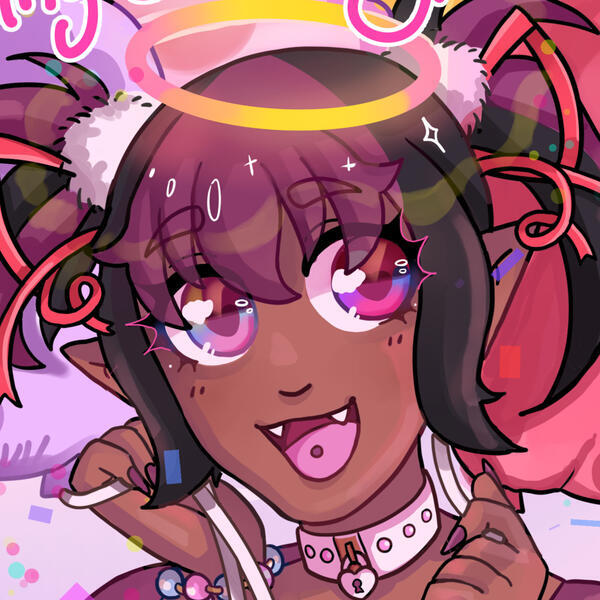 ☆ MidiMayo ☆
She/HerMidi specializes in Character Art, Comics, and Merch Design. She dives into an ocean of mediums, including riso illustration, home goods, acyrlic charms, and stickers. She likes to describe her art as "mischievously cute!" She also likes demon boys... a lot.